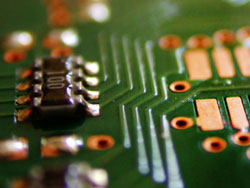 Intelligent Computing has been in business since 1996. Since that time we have grown our client base one by one from referrals of our customers. Our core business is finding solutions to make your life run more efficiently, earn higher satisfaction among your customers and helping you become more profitable by utilizing technology. From onsite individual and group training classes on a wide range of software products, to support and installation of new hardware and applications to meet your needs -- our goal is your comfort with and understand of technology and finding ways to build your bottom line.

Since our services are personalized to meet the goals of your organization we can schedule our services around your busy day and not the other way around. In addition, we come to you – no need to leave your workplace or bring your systems into a central depot. We like to call this kind of service "At Your Place – At Your Pace" it's the heart of our focus on the customer and our specialty!

Clients like the US National Weather Service have benefited from Intelligent Computing's project management to oversee the installation of a multi-nation weather network. Support services and technology reviews assisted the American University Library in becoming more efficient in the management of inter-library loans. The Crohn's and Colitis Foundation has benefited from onsite technical support and one-on-one training, as well as updating of office systems.

As you can see, there are many ways Intelligent Computing can satisfy your needs. Just drop us an email or call us.

Swerdlow, Florence, Sanchez, Swerdlow & Wimmer pick Intelligent Computing to design FLASH ads for conference.
IC is the Smarter way to Understand Technology©


Why you should use rechargeable batteries with your digital camera.

If your digital camera supports AA batteries, read the camera manual and check to see if it also supports a kind of battery called...
read more >>